STAFFORD ECONOMIC DEVELOPMENT & TOURISM
WHAT'S NEXT | DECEMBER 2021
Amazon: Lightning Strikes Twice in Stafford County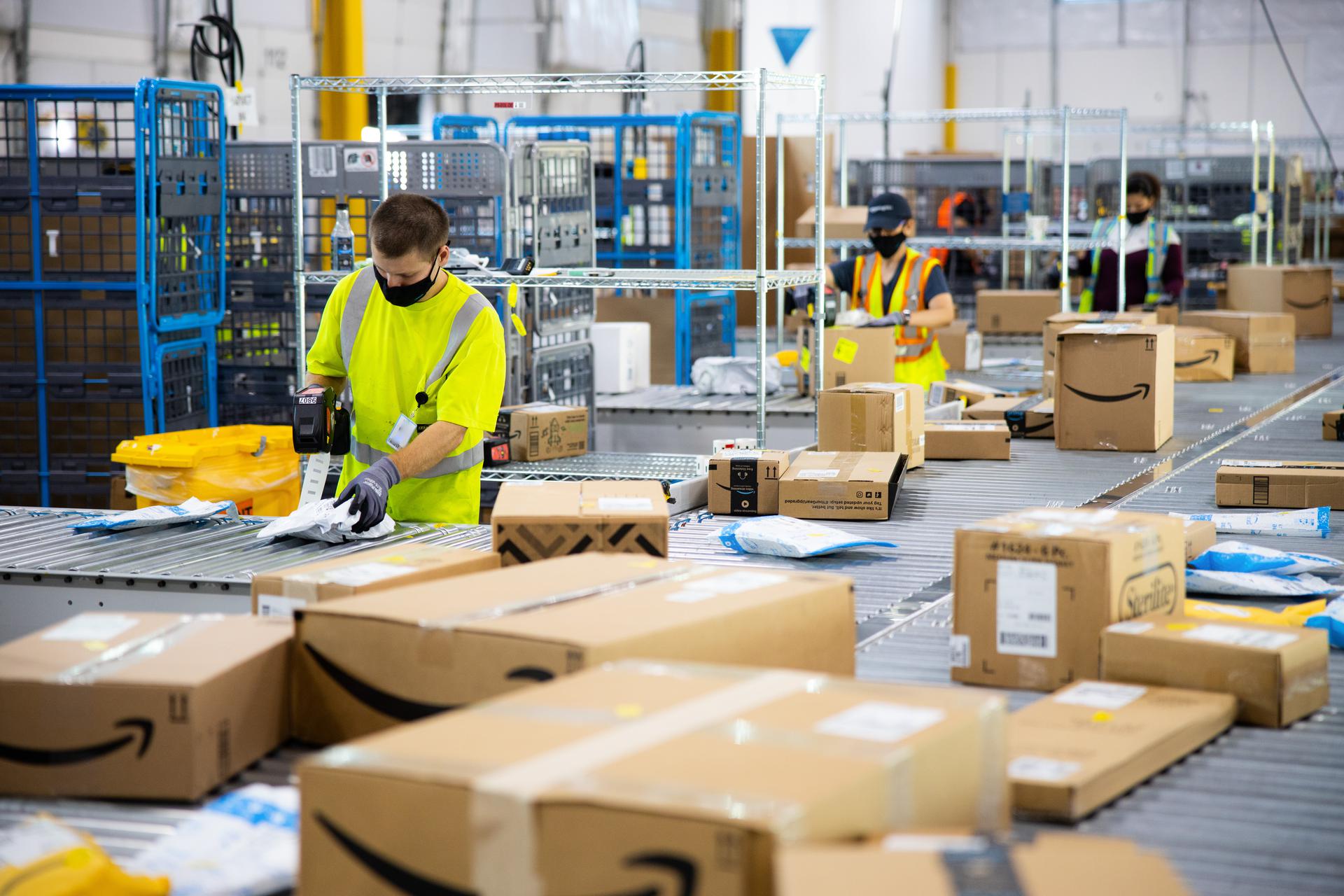 Amazon has made another significant investment in Virginia and, specifically, in Stafford County and will launch a new cross-dock fulfillment center in the community. This follows Amazon's development and recent opening of a 210,000 SF Delivery Station in Stafford.
The company will establish a 630,000-square-foot Cross-Dock facility on the Northern Virginia Gateway site located at 220 Centreport Parkway. This facility will serve as one of Amazon's East Coast hubs, representing the beginning of the supply chain where products from third-party vendors are sorted, repacked, and distributed to its other distribution centers.
Stafford County worked with the Peterson Companies to help expedite the development of Northern Virginia Gateway as a "site ready" location, and continues to take collaboration to the next level. We are shaking up the business landscape and redefining why Stafford County is a place for business to thrive, large or small.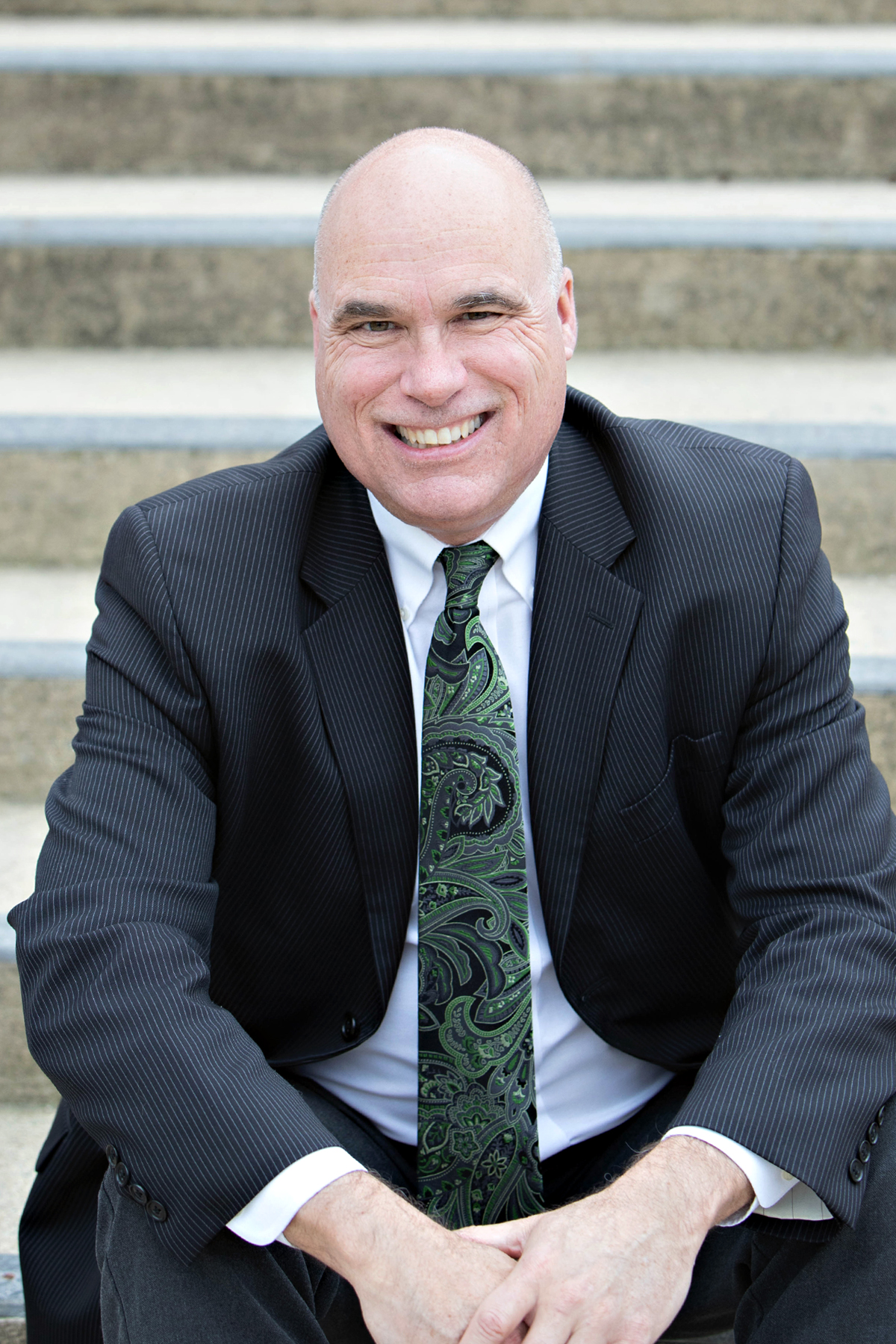 It is customary, this time of the year, to reflect and look ahead. Reflecting on these last 12 months (and the 43 months that I have had the opportunity to make Stafford and Virginia my home), it has been a wild (and fun) ride. It will continue to be so, filled with hope, success, some loss, and learning. We have encouraged and fostered the construction, operation, and development of 2.0M SF of new flex, distribution, and industrial space in Stafford in three years, leading the creation of over 1,500 jobs.
At the same time, we have formed a unique and innovative partnership and launched the Commonwealth's Smart Community Testbed, here in Stafford. We have coupled that with a renewed focus on fostering new entrepreneurial opportunities for veterans and citizens across the Rappahannock Region with the soon-to-be launched Virginia RIoT Accelerator Program—focused on building new and growing tech-based business. This is a unique opportunity that will help build a vibrant and healthy Downtown Stafford.
This success comes from the collaboration and commitment of our private partners and investors. Thank you. Your investments help Stafford build a stronger tax base and diversify the types of jobs available in Stafford.
Now, onto 2022 and #WhatsNextStafford
Sincerely,
John Holden, Director
Economic Development & Tourism
ENTREPRENEURIAL DEVELOPMENT - 'NOT JUST FOR START-UPS'
The Stafford Regional Entrepreneurial community is about growing, connecting and thriving in the most popular up and coming business community in Virginia. Our Entrepreneurial Ecosystem is designed to engage business leaders, seek out opportunities for new investments, foster talent development, and most importantly support the Stafford regional business community.
WE ARE HIRING! TECHNOLOGY SPECIALIST
VIRGINIA SMART COMMUNITY TESTBED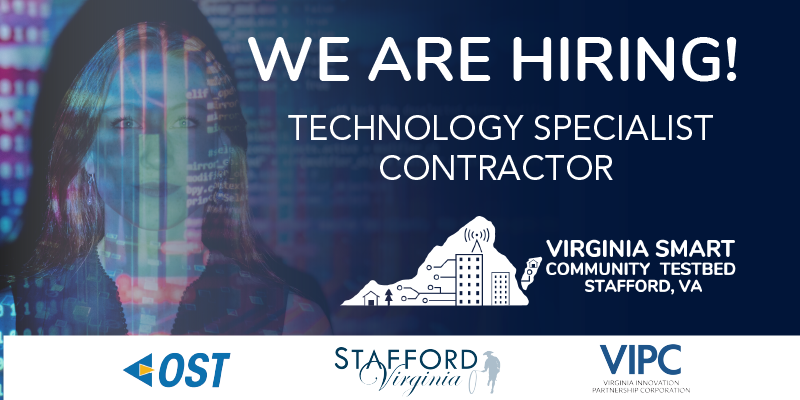 Beer & Business SPONSORED BY Express Tek
Feb 9, 2022 | 4:00 PM - 5:30 PM | Barley Naked Brewing
The Stafford Beer & Business Series is a quarterly outing provided by the Stafford County EDA. These events are designed to connect local professionals across all markets. In addition to networking, each Beer & Business outing will have a brief insightful, "Raw Truth" of an industry specific discussion, led by a local expert. Beer & Business is admissions free, and includes a beverage. Registration is REQUIRED.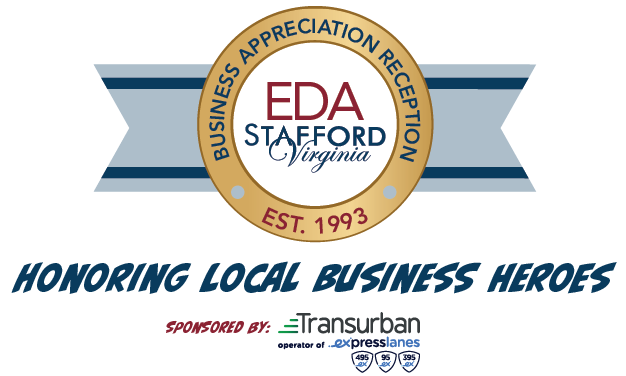 Business Appreciation Reception
May 11, 2022 | 5:00 PM - 7:00 PM | Holiday Inn & Conference
This year's theme is Honoring Local Business Heroes to celebrate our community's resilience and courage through the economic impacts of COVID-19.
Stafford County is proud of our robust business community and its entrepreneurial spirit. This annual event honors Stafford businesses and you, the people that make them thrive. We will recognize and award a few local Business Heroes among us and encourage us all to join, celebrate, and recognize the work you all do. Award nominations are welcomed.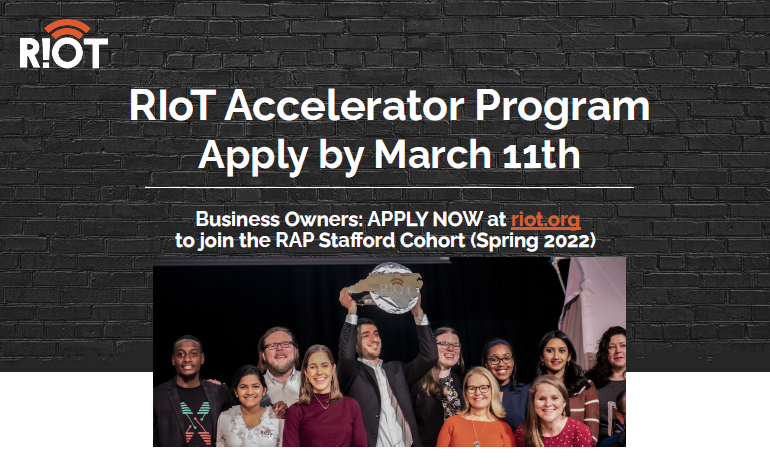 Technology Entrepreneurs
Accelerate your Business
Program: April 27 - July 14, 2022
Application Due March 11, 2022
Startups — apply now to participate in the 12-week high-touch RIoT Accelerator Program (RAP). RAP increases the impact of traditional business development resources by connecting you with an industry consortium of more than 90 companies across the IoT technology stack to learn, partner, and bring your product to market.
CONGRATULATIONS! VETERAN BUSINESS OF THE YEAR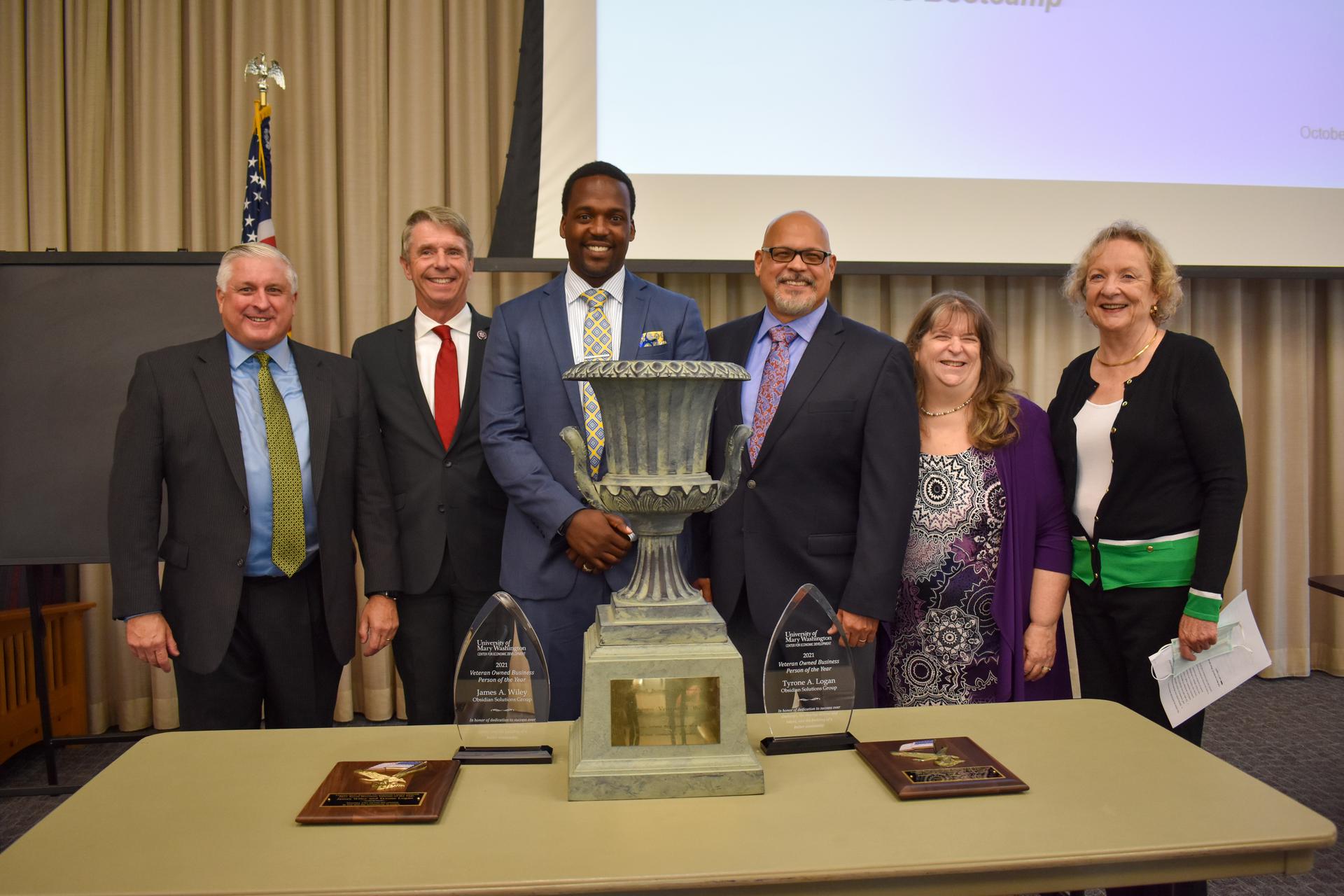 CONGRATULATIONS to Tyrone Logan and Jim Wiley, co-owners of Obsidian Solutions Group who were awarded the Veteran Small Business Owners of the Year award by the UMW CED!

Logan and Wiley were cited for their strong commitment to their employees, their customers, and their community. The company was formed in 2010 and has grown to employ 148 full-time employees and nearly as many part-time employees. They have provided internships to more than 150 UMW, GCC, and local high school students.

OSG supports many veterans and local organizations with both time and money. Their Giving Works program encourages employees to get involved and serve the community. The company has been recognized previously for a CARE (Company as a Responsive Employer) award, an Adoption Friendly Employer, a finalist for Government Contractor of the Year, and as one of the fastest growing companies in America.

Logan and Wiley have been nominated for the statewide Virginia Small Business Veteran of the Year award. The award, which is given by the Virginia SBDC, will be announced on November 11. This award, pictured, was presented at the Veteran Business Bootcamp hosted by the UMW CED and Stafford County Department of Economic Development & Tourism.
WELCOME NEW BUSINESSES IN STAFFORD
CHECK OUT TOURISM'S REVAMPED WEBSITE!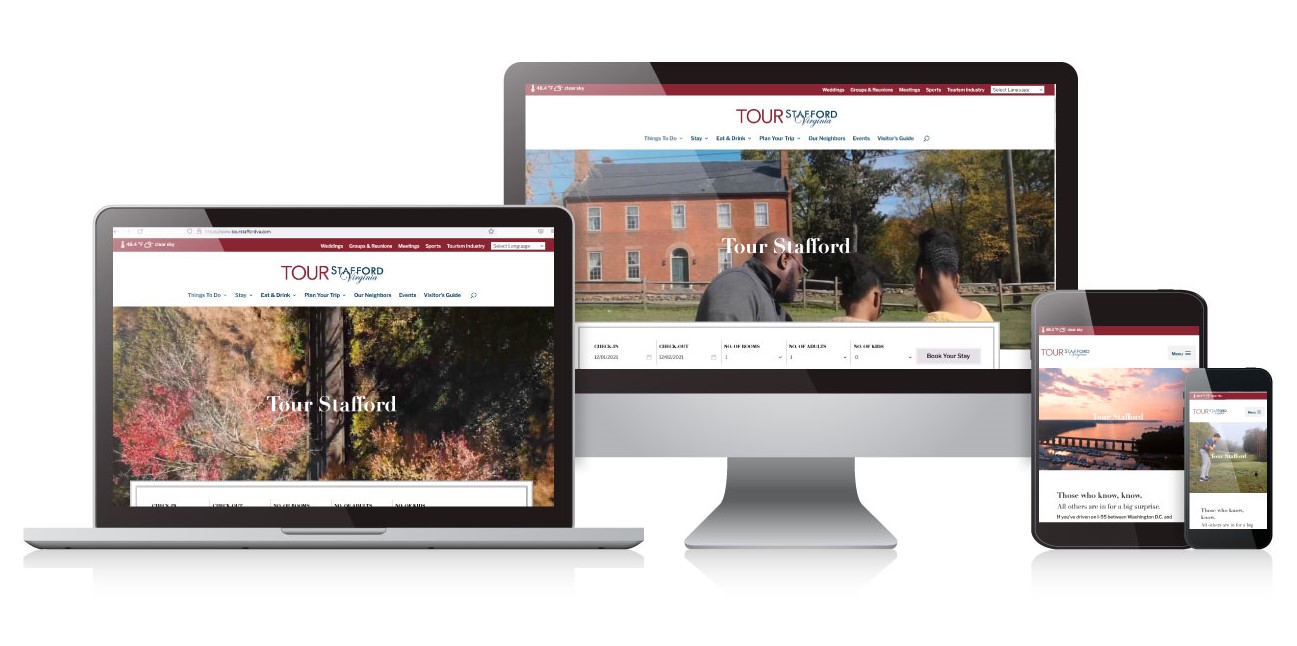 The Stafford County Department of Economic Development and Tourism has released a new version of www.TourStaffordVA.com, the county's tourism website. The redesigned site has a renewed focus on bringing visitors to the county for both overnight and day trips. Check out our announcement here.
Stafford County is a pro-business community with an ambitious ecosystem for entrepreneurs, rising cyber and tech investments, and a place with a number of hidden gems to visit. We strive to engage our business leaders, seek out opportunities for new investments, and foster talent development - and share our tremendous community, natural, and cultural resources.