STAFFORD ECONOMIC DEVELOPMENT & TOURISM
WHAT'S NEXT | MARCH 2021
STAFFORD COUNTY HIGHER EDUCATION INVESTMENTS EXPAND THE STAFFORD ADVANTAGE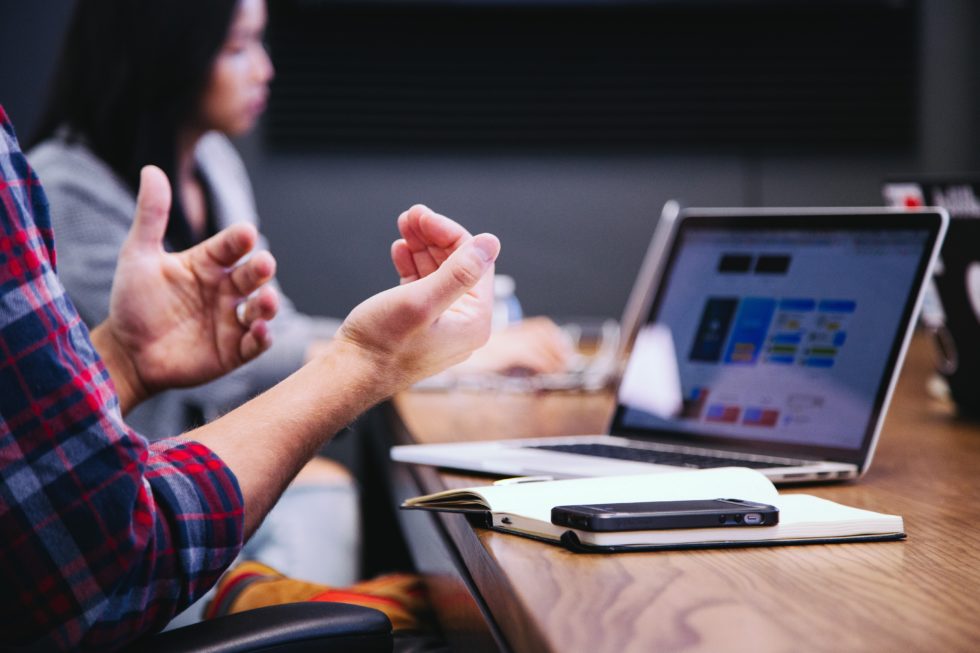 Communities with a strong higher education presence have a competitive advantage in economic development. Stafford County, Virginia now welcomes the Virginia Tech Richmond Center to the Quantico Cyber Hub in the Quantico Corporate Center, adjacent to Marine Corps Base Quantico.
Virginia Tech joins an education portfolio that includes the University of Mary Washington (UMW) and Germanna Community College (GCC). Course offerings at all three institutions demonstrates that Stafford County is the "Center for Cyber" in the Commonwealth. According to a recent Go Virginia study, there were over 3,000 job postings for "cyber" occupations.
"The Stafford Advantage for cyber technology includes a triad of exceptional training and education centers whose mission is to develop the 21st century workforce," stated John Holden, Stafford County Economic Development and Tourism Director.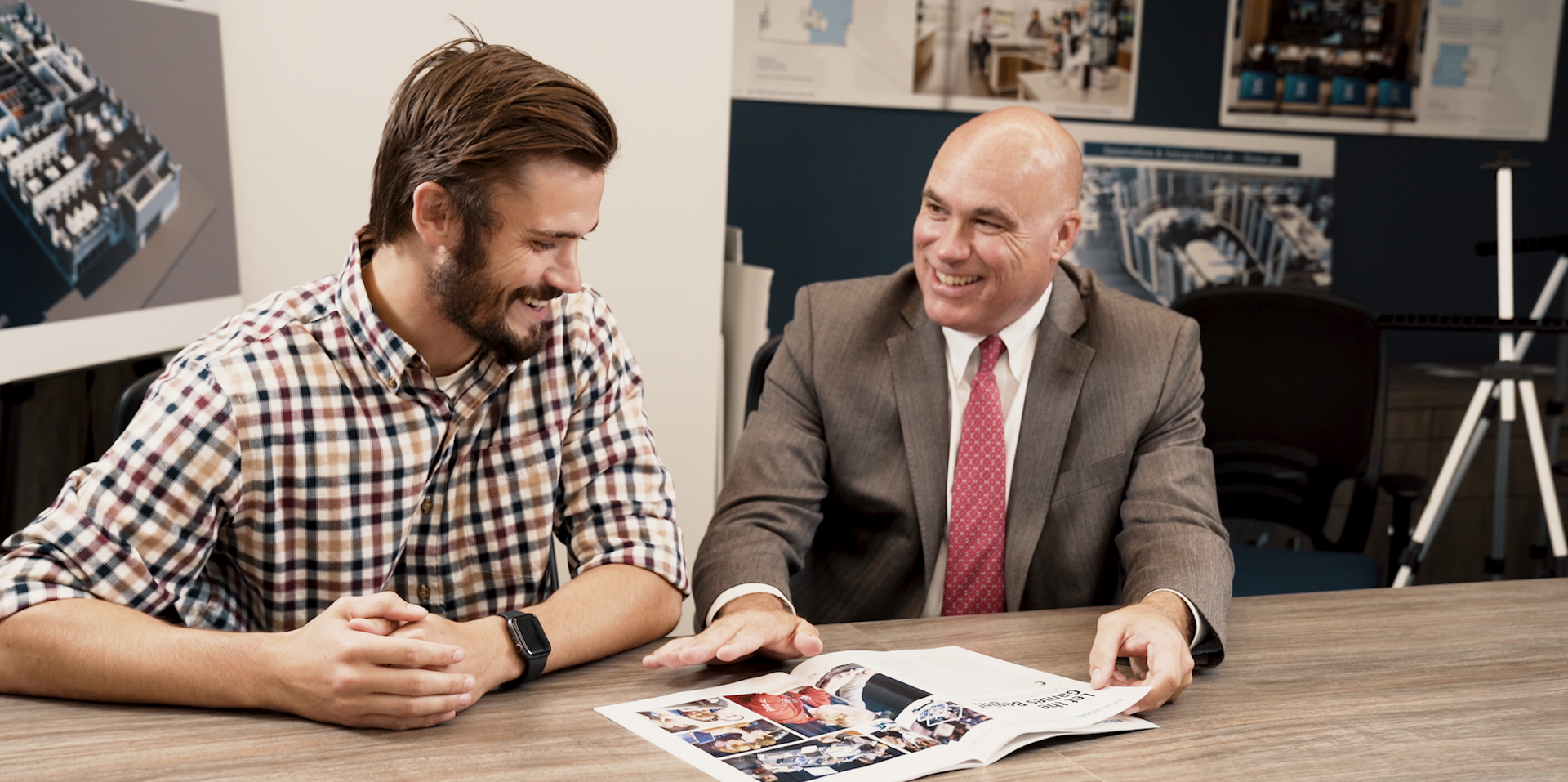 WHAT'S NEXT STAFFORD?
We love seeing new businesses open in Stafford. The Band at ED&T is playing some good "music" as we continue to attract new investments and develop and foster programs to help existing businesses. By the way, follow this link (and follow our LinkedIn Page) to learn why we call ourselves a Band.
As in our lead above, Stafford has an addition to our higher education community that will help train and up-skill workers for our Cyber and Smart Tech businesses. We welcome the Virginia Tech Richmond Center and celebrate the tech-training at Germanna Community College and UMW Stafford Campus that help make Stafford the Center of Cyber.
Stafford made the top 3 in the Virginia Business Top 15 Projects in 2020 with the location of DHL and over 570 new jobs—jobs that will be hiring in 2021.
The Stafford EDA continues to play a major role in business growth. The EDA has made more capital available in its loan programs. The EDA has been the lead for the development of our tech-based entrepreneurial development program. We are announcing Project Next on May 25, the next program in our series focused on technology—Smart Technology that will help us develop our new Downtown Stafford. We are also a sponsor of the UMW Eagle Innovation program supporting start-up entrepreneurs. And please follow our partner in entrepreneurship—RIoT as we hope to secure funding to expand their business "accelerator program" permanently in Stafford and to support our entire region.
Stafford County and our EDA have been instrumental in programs to assist businesses through the Coronavirus crisis. The Stafford EDA was the first to provide over $450,000 in grants to local businesses. The County and EDA also provided over $1.9M in CARES Act funded grants. We are currently in the midst of our Stafford Cares restaurant project that will allow us to purchase over $700,000 in meal cards or certificates from local restaurants and provide those to families in need. And like all good musicians and bands, we are glad to "jam" (partner) with others, including an opportunity to share how you and your business has responded to COVID-19 with our friends at Potomac Local (see below).
I am proud to be one member of the Band making great music for the betterment of Stafford. Please let us know how we can continue to serve you. As I continue to ask the members of the ED&T Band; I ask you, What's Next? Stafford.
Sincerely,
John Holden, Director
Economic Development & Tourism

The Stafford Economic Development Authority mission is to foster business expansion and growth in Stafford. The EDA offers three financing programs developed to meet the needs of start-ups, early stage, and expanding businesses. To discuss how these programs meet your business needs, email Josh Summits, ED&T Business Development Officer.
MICRO LOAN FUND:
The Micro-Loan Program provides low-cost, short-term financing aimed to meet the growth opportunities and immediate needs of new and existing businesses. Eligible businesses include though are not limited to retail businesses, service enterprises, small batch manufacturing firms, makers, and advanced technology businesses.
COVID-19 LOAN FUND:
Small businesses continue to face unknown and unprecedented uncertainty as a result of the Coronavirus pandemic. This special loan program is designed to provide low-cost, short-term financing aimed to meet the immediate needs of businesses suffering substantial economic impact as a result of the pandemic.
BUSINESS GROWTH LOAN:
The Business Growth Fund provides market-rate gap financing to businesses for commercial real estate development; furniture, fixtures, & equipment; inventory; and working capital. Eligible businesses include commercial real estate development companies, non-profit organizations, non-profit CDCs engaged in real estate development projects, commercial and industrial businesses, wholesale, retail, service enterprises, advanced technology companies, and manufacturing firms.

COFFEE BAR 1010 OPENS IN STAFFORD!
Tucked into the main level of the Quantico Cyber Hub at the top of Quantico Corporate Center is the newly opened Coffee Bar 1010. Taking its name from the building address, which is uniquely labeled as a "binary number", this sleek new bistro offers a full range of specialty coffees, craft beers on tap, and fine wines by the glass or bottle. Coffee Bar 1010 is the place to go to start your day with breakfast, grab a "byte" for lunch, or get together with your co-workers and clients. Follow Coffee Bar 1010 on Facebook for their full schedule of specials and future planned events.
RESTAURANT REPORT WITH POTOMAC LOCAL NEWS
We are happy to share with you a FREE opportunity for you to be featured in an upcoming Potomac Local News feature. Publisher Uriah Kiser would like to feature locally-owned restaurants in their upcoming PLN Restaurant Report. Apply and share your restaurant's new menu items, special events, local support initiatives, new hires, etc. for inclusion in this local marketing opportunity.
ENTREPRENEURIAL DEVELOPMENT OPPORTUNITIES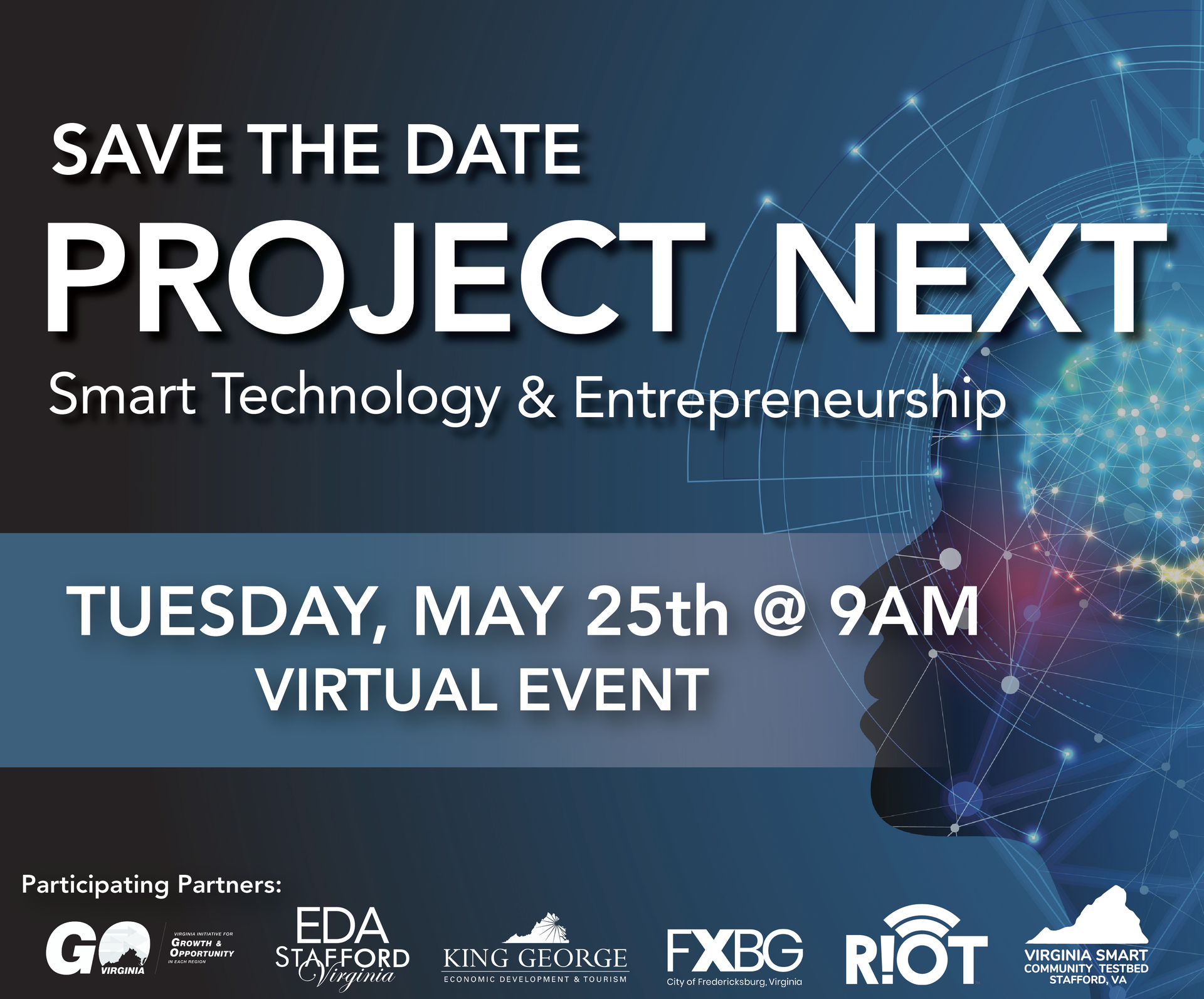 WHATS NEXT? SMART STAFFORD!
Save the date to join your entrepreneurial community for an event focused on our region's commitment to innovation and technology.

The event will feature a special guest speaker and a panel discussion with economic development leaders from King George, Fredericksburg, and Stafford Counties. Register to stay up to date on the event details. More information coming soon!
APRIL 12: RIoT Event
Join RIoT to see eager innovators pitch their AR solutions designed to help our communities thrive. Test your trivia skills while an all-star panel of judges deliberate on who will qualify for the final pitch event and chance to win $40k and a place in the RIoT Accelerator Program (RAP). Register today!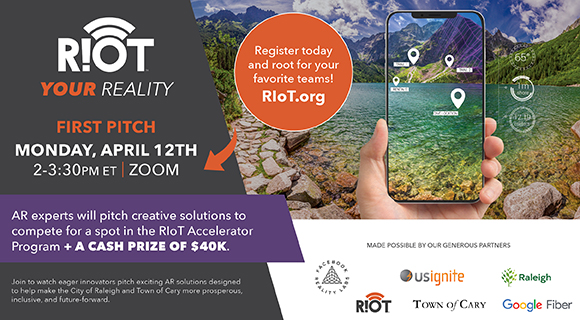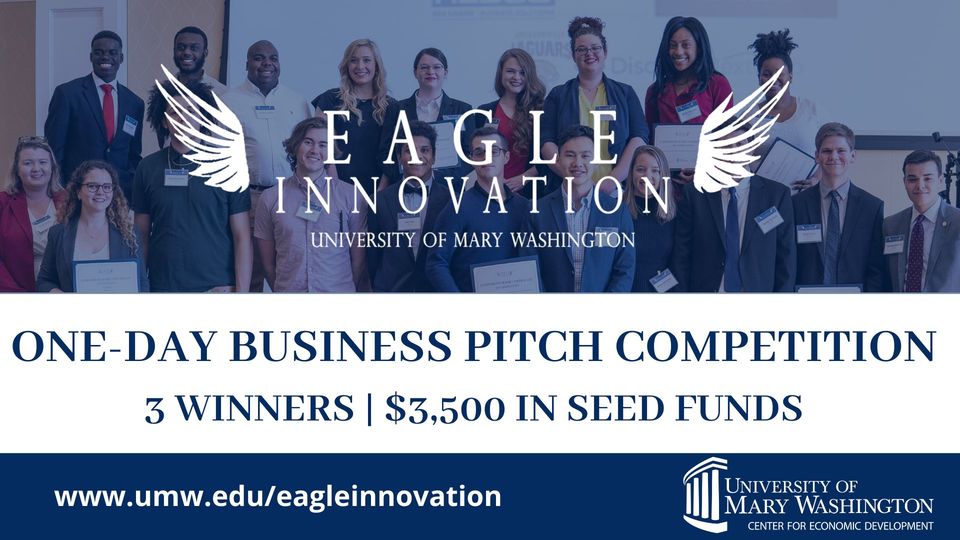 APRIL 15: UMW Center for Economic Development | Virtual Competition
Stafford County is a proud SPONSOR!
Eagle Innovation is a one-day business pitch competition open to all UMW and Germanna students. Students will pitch their ideas to a panel of business professionals, and three winning teams will receive seed capital for their company or startup, the grand prize is $2,000. This event is open to the Fredericksburg professional community. Registration is required.
FEATURED PROPERTY: 450 SOLOMON DRIVE LAND; WAREHOUSE/FLEX SPACE AVAILABLE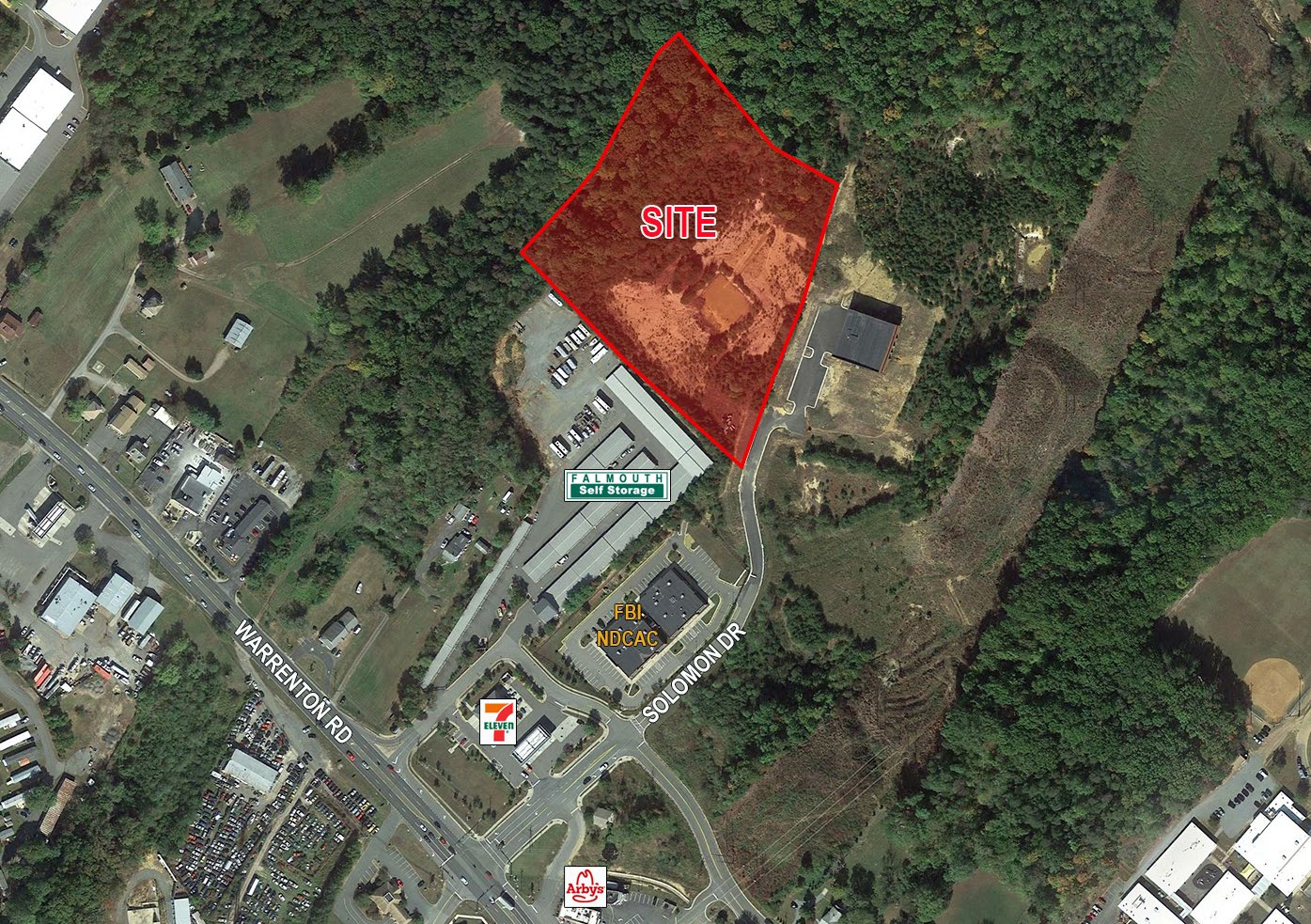 STAFFORD'S VISITOR CENTER NOW OPEN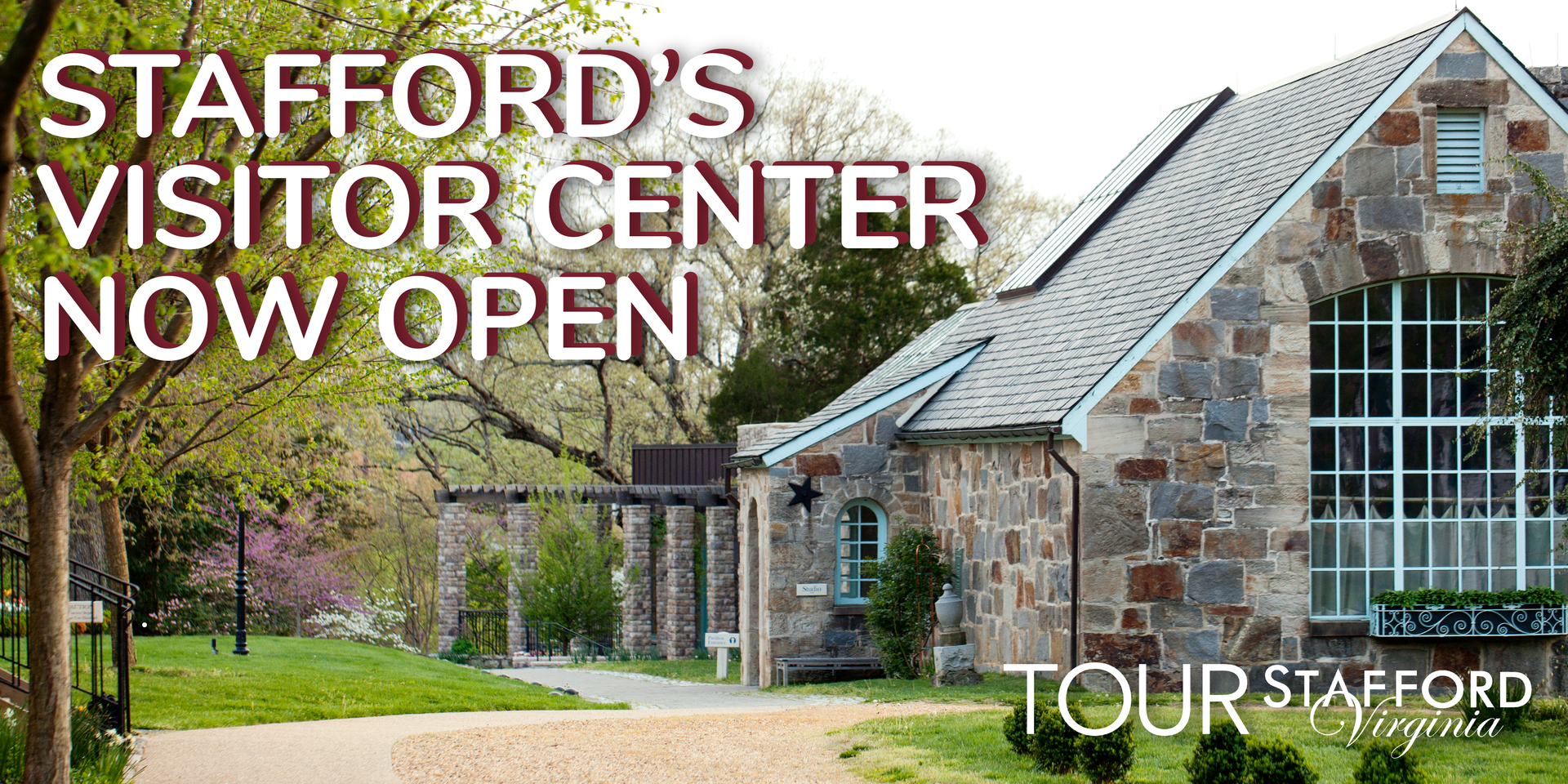 The Gari Melchers Home & Studio is home to the Stafford County Visitor's Center. They closed their doors temporarily due to rising concerns of the pandemic, and are now back open! Visit the Studio for local tourism information and be sure to review updated COVID-19 procedures. Click here for details.

Stafford County is a pro-business community with an ambitious ecosystem for entrepreneurs, rising cyber and tech investments, and a place with a number of hidden gems to visit. We strive to engage our business leaders, seek out opportunities for new investments, and foster talent development - and share our tremendous community, natural, and cultural resources.