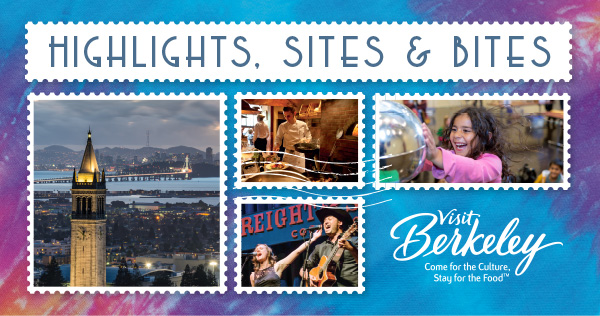 REOPENING ROCK N ROLL April 2021
THE UC THEATRE TAKES IT TO THE STREET
The UC Theatre in Downtown Berkeley is the scene for Out Front, three nights of socially-distanced fun each week. Open from 6 to 10pm each Thursday, Friday and Saturday, Out Front offers sidewalk bistro seating, full bar, live music and the chance to bring food in from Downtown Berkeley's amazing restaurants. Capacity is limited to ensure the safety and comfort of guests and neighbors, so make sure to come early to snag a table! Each table has seats for 4 guests, max, with mandatory face masks and temp screens on admission to further assure safety for all.
BAMPFA SET FOR MAY RETURN WITH FREE COMMUNITY DAY
After being closed for more than a year, BAMPFA is reopening its galleries on Sunday, May 2, with a Free Community Day. And more great news: through August, BAMPFA will celebrate the reopening by offering reduced general admission. Rosie Lee Tompkins: A Retrospective —celebrating "one of the century's major artistic accomplishments" (Roberta Smith, New York Times ) — is extended through July 18. The treasure-filled BAMPFA Store will be open during museum hour, and popular museum cafe Babette is also reopening for in-person dining. See BAMPFA.org for more.


YELP PLANT WEEK OPENS
Celebrate the East Bay's plant-based eateries, plant shops, gardens, and nurseries with Yelp's first Plant Week (April 22-30). Support plant businesses by claiming a Plant Week Yelp Check-in Offer and by RSVPing to exciting virtual events including Friday, April 23 at 5:30pm Pacific with Anthony Garza from the UC Botanical Garden at Berkeley. The presentation will highlight some of the Garden's iconic, exotic, and just-plain-weird plants, most of which visitors can enjoy live on 34 fabulous acres!
7th ANNUAL BAY AREA BOOK FESTIVAL GOES LIVE MAY 1-9 FROM BERKELEY
This year, a streamlined Bay Area Book Festival presents 45 of celebrated authors in a nine-day extravaganza. The author roster consists entirely of headliners, including: Nobel Laureate Kazuo Ishiguro, Booker Prize winner Douglas Stuart, literary legend Joyce Carol Oates, MacArthur "genius" Yiyun Li, National Book Award winner Charles Yu and more. The 7th Annual Bay Area Book Festival (May 1-9, 2021) is all virtual – mostly live – with many free and some ticketed events. Free registration, tickets, and full lineup can be found at www.baybookfest.org.
UC BERKELEY VIRTUAL TOUR IN THE NEWS
Soak in the sights, sounds and history of UC Berkeley through a new virtual campus tour, accessible through laptops, tablets and smartphones. Recently launched by Berkeley's Office of Undergraduate Admissions and Visitor and Parent Services, the tour provides 360-degree panoramic views from 20 different locations across campus. Beginning steps away from Memorial Stadium, where Chancellor Carol Christ stands with Golden Bear mascot "Sturdy," tour-goers can click on interactive hot spots that include photos and videos. Director of Undergraduate Admissions Olufemi Ogundele gives a history of Berkeley's student activism on Sproul Plaza, where civil rights figures like Martin Luther King Jr. spoke and the Free Speech Movement started. Viewers can sit in on video lectures given by faculty like Robert Reich, a former U.S. secretary of labor. While the virtual campus tour was developed primarily for prospective students, it's equally engaging for anyone eager to learn more about UC Berkeley.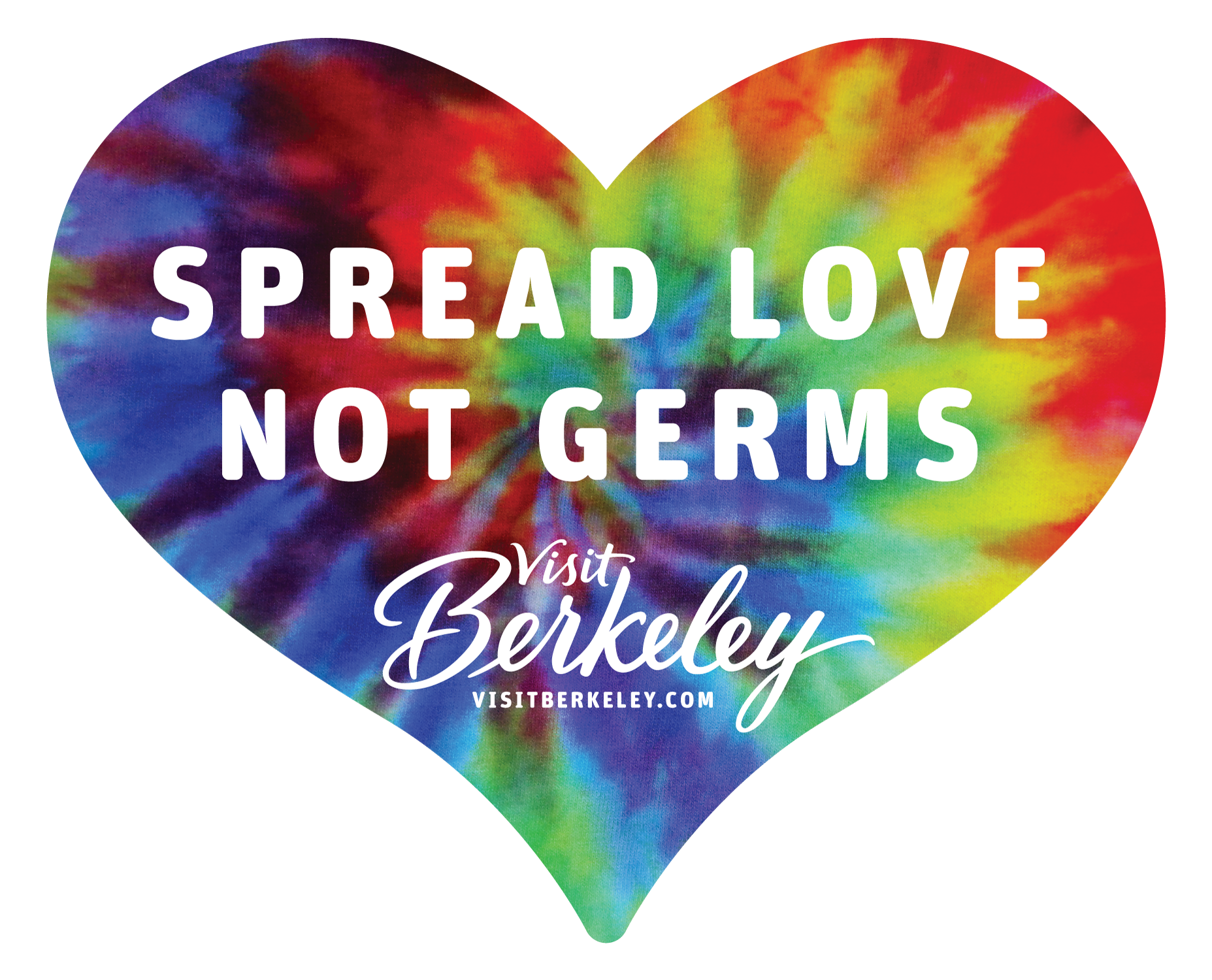 Visit Berkeley values your privacy. If you would like to continue to receive Berkeley Highlights, no further action is required. We will never use your email for any reason other than to send this newsletter. If you would like to stop receiving emails, simply click "Unsubscribe" below. And please, wear your mask! Thanks.
To ensure you receive Visit Berkeley emails, please add VisitBerkeley.com to your address book.
Contact us: 2030 Addison St. #102 Berkeley, CA 94704