STAFFORD ECONOMIC DEVELOPMENT & TOURISM
WHAT'S NEXT | AUGUST 2021
STAFFORD BUSINESS APPRECIATION RECEPTION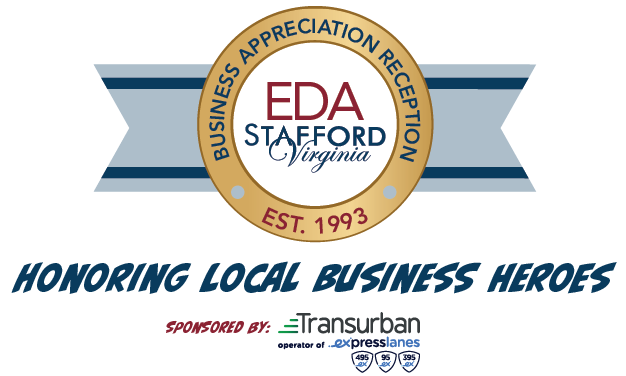 Join the Stafford County Economic Development Authority (EDA) for the annual Business Appreciation Reception—the Premier Business Event in Stafford.
Business Appreciation Reception
Wednesday, October 20th | 5:00 PM
Holiday Inn & Conference Center
20 Sanford Drive, Fredericksburg, VA 22406
This year's theme is Honoring Local Business Heroes to celebrate our communities resilience and courage overcoming the economic impacts of COVID-19.
Stafford County is proud of our robust business community and its entrepreneurial spirit. This annual event honors Stafford Businesses and you, the people that make them thrive. We will recognize and award a few local Business Heroes among us and encourage us all to join, celebrate, and recognize the work you all do. Award nominations are welcomed. CLICK HERE TO NOMINATE
Thank you to our title sponsor, also known as the Avenger Sponsor,
Transurban operator of Express Lanes.
Stafford Businesses - Assemble!
QUESTIONS? Contact Linzy Browne at
LBrowne@StaffordCountyVA.gov | 540-658-8681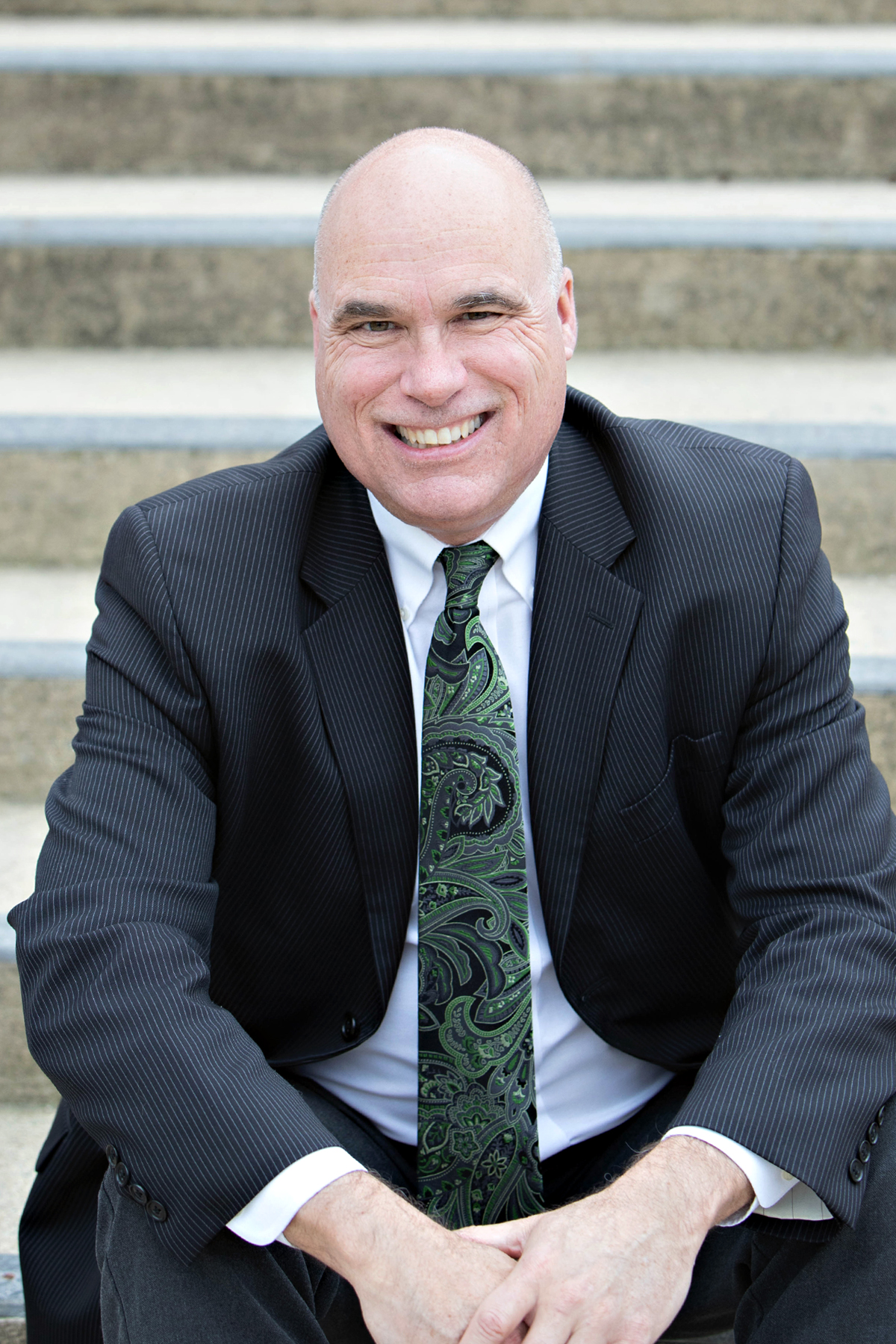 I am proud to say that we are witnessing incredible success in attracting new businesses and investment to Stafford. But the heart of local economic development is existing business, large and small, and helping them grow. In the case of 2020, that was about financial assistance in the midst of the Coronavirus Pandemic.
As a result of the Pandemic, we did not hold the annual Business Appreciation Reception (BAR) in 2020. As we ease back into "normal", we want to honor all Stafford business owners for their work and adjustments made during 2020. We want to celebrate, together, your stories and how you were a "superhero" in 2020. Please nominate a business friend or business owner for this year's awards.
Our efforts and programs to encourage business growth and new business startups continue and we have a series of new programs and learning opportunities.
As of this Newsletter, we are still hoping to have the BAR in-person and on October 20. Please be on the lookout for registration or changes as necessary due to the unfortunate increase in numbers. We encourage all businesses and persons to get vaccinated.
Sincerely,
John Holden, Director
Economic Development & Tourism
ENTREPRENEURIAL DEVELOPMENT - 'NOT JUST FOR START-UPS'
The Stafford Regional Entrepreneurial community is about growing, connecting and thriving in the most popular up and coming business community in Virginia. Our Entrepreneurial Ecosystem is designed to engage business leaders, seek out opportunities for new investments, foster talent development, and most importantly support the Stafford regional business community.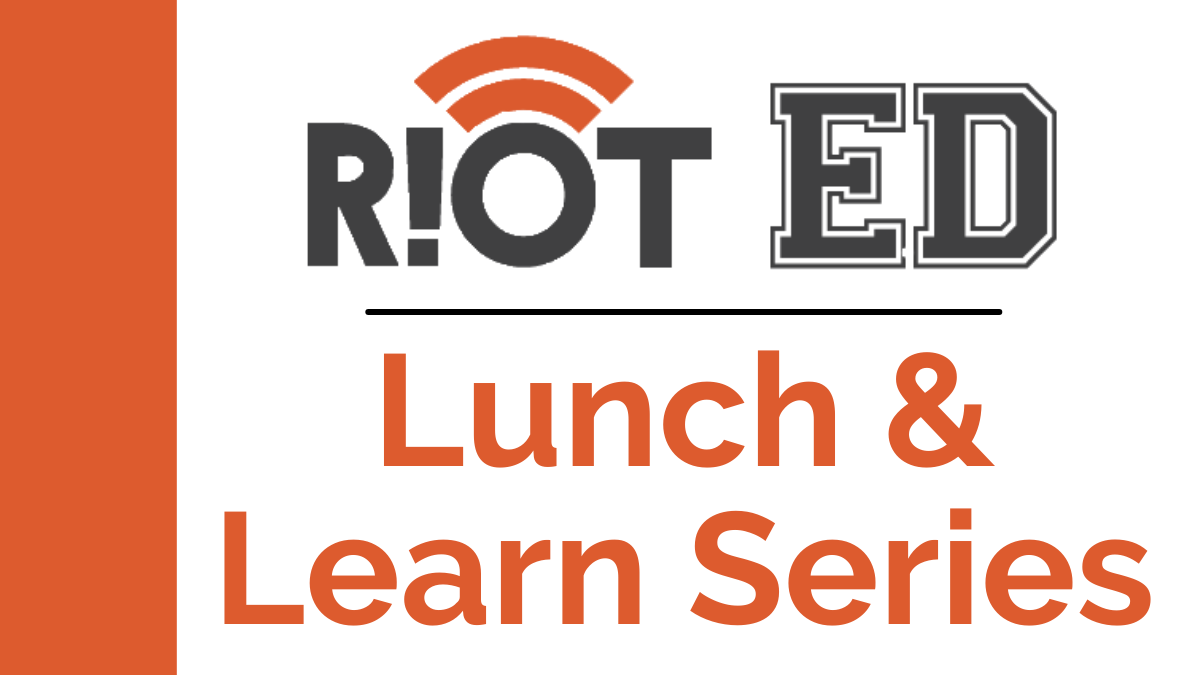 Lunch & Learn – Intro to Distributed SQL Systems
September 15th | 1:00 PM – 2:00 PM | Virtual
In this session, you will learn about the benefits of the SingleStore product for both startups and the Enterprise, you will deep dive
into the architecture behind Universal Storage including Aggregators, Leaf Nodes, and Shard Keys with a hands-on lab to reinforce
your learning with SingleStore Studio's SQL Editor.
Veterans Business Bootcamp 2.0 – Growth & Expansion
October 26th | 8:30 AM – 3:00 PM | UMW Stafford Campus
The Stafford County EDA is proud to announce the Veterans Business Bootcamp will be back this Fall! In partnership with the UMW Small Business Development Center, this Bootcamp 2.0 will cover deeper details and insights into business development including the business mindset, human resources, and government contracting.
Beer & Business
Nov 10th, 2021 | 4-5:30 PM | Adventure Brewing
The Stafford Beer & Business Series is a quarterly outing provided by the Stafford County Economic Development Authority. These events are designed to connect local professionals across all markets. In addition to networking, each Beer & Business outing will have a brief insightful, "Raw Truth" of an industry specific discussion, led by a local expert. Beer & Business is admissions free, and includes a beverage. Registration is REQUIRED.
LOOKING FOR OFFICE/RETAIL SPACE?
BUSINESS GROWTH AND DEVELOPMENT IN STAFFORD

The EDA provides the Stafford business Community with financial support and opportunities to grow and develop their businesses. Take a look at the three financial programs available NOW.
The Micro-Loan Program provides low-cost, short-term financing aimed to meet the growth opportunities and immediate needs of new and existing businesses. Eligible businesses include though are not limited to retail businesses, service enterprises, small batch manufacturing firms, makers, and advanced technology businesses. Businesses must be registered and current with Stafford County
The Business Growth Fund provides market-rate gap financing to businesses for commercial real estate development; furniture, fixtures, & equipment; inventory; and working capital. Eligible businesses include commercial real estate development companies, non-profit organizations, non-profit CDCs engaged in real estate development projects, commercial and industrial businesses, wholesale, retail, service enterprises, advanced technology companies, and manufacturing firms. Businesses must be registered and current with Stafford County.
Small businesses continue to face unknown and unprecedented uncertainty as a result of the Coronavirus pandemic. The Stafford County Economic Development Authority (EDA) is offering a special Coronavirus Micro-Loan Program to assist Stafford businesses during these extraordinary times. This program is designed to provide low-cost, short-term financing aimed to meet the immediate needs of businesses suffering substantial economic impact as a result of the pandemic.
WELCOME NEW BUSINESSES IN STAFFORD
Welcome & Congratulations!
On August 4th, 2021 the community safely gathered at the headquarters of Red Door Pro Wash located at 19 Baron Park Rd, Fredericksburg, to celebrate their 5 years of business.
On behalf of the Stafford Board of Supervisors and Stafford County the George Washington District Supervisor, Thomas Coen, shared a warm congratulations speech honoring the team at Red Door Pro Wash and owner, Jonathan Maynard.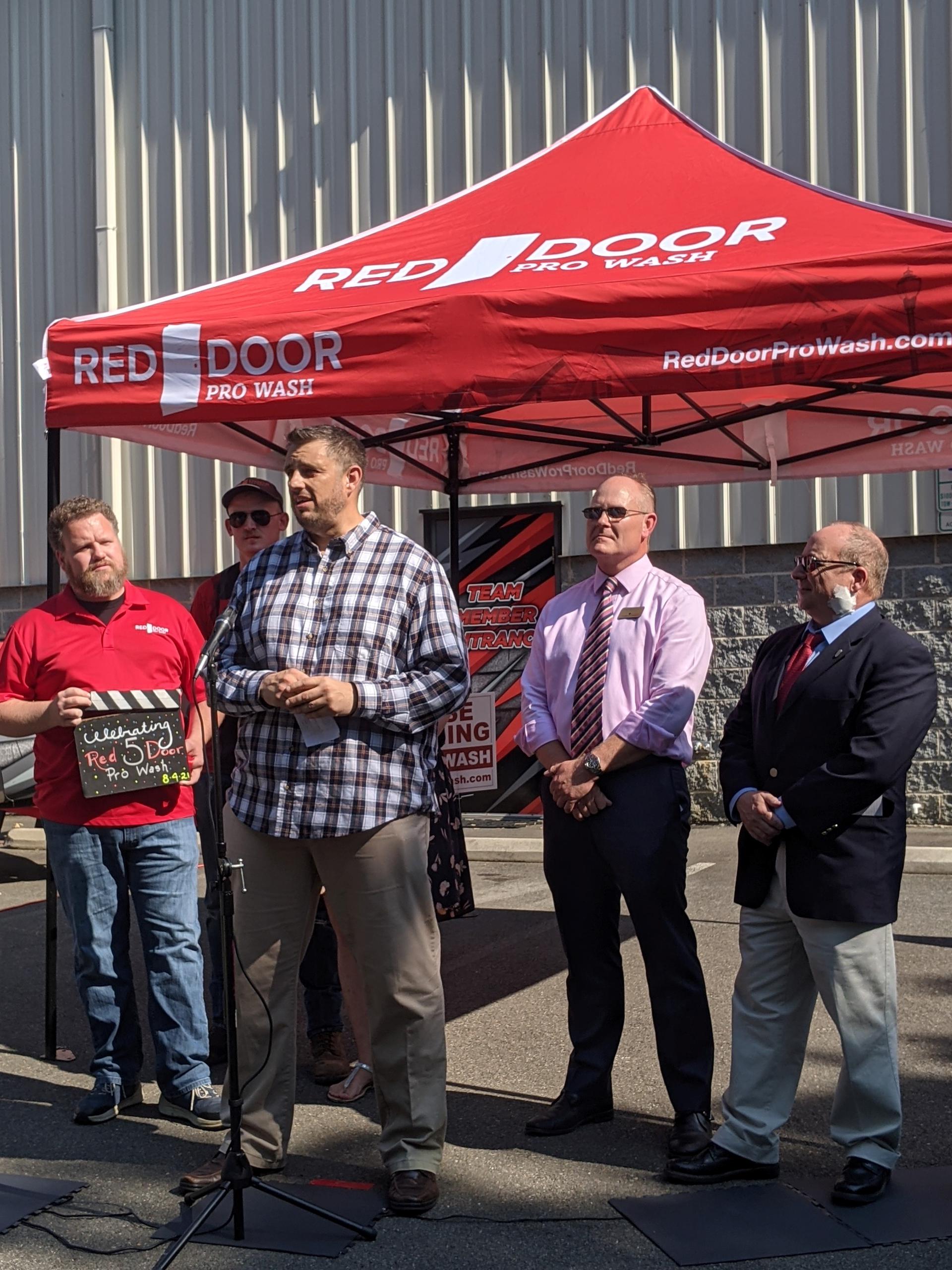 On Wednesday, August 11, 2021 at 12:00 pm, Obsidian Solutions Group, LLC (OSG) celebrated its acquisition of Applied Rapid Technologies (ART) with an official Ribbon Cutting Ceremony ART is a Stafford County, VA manufacturer, specializing in Additive Manufacturing. Founded in 1996, ART produces prototypes and short-run production plastics utilizing state of the art 3D Technologies. ART provides services to government and commercial customers throughout the United States and abroad.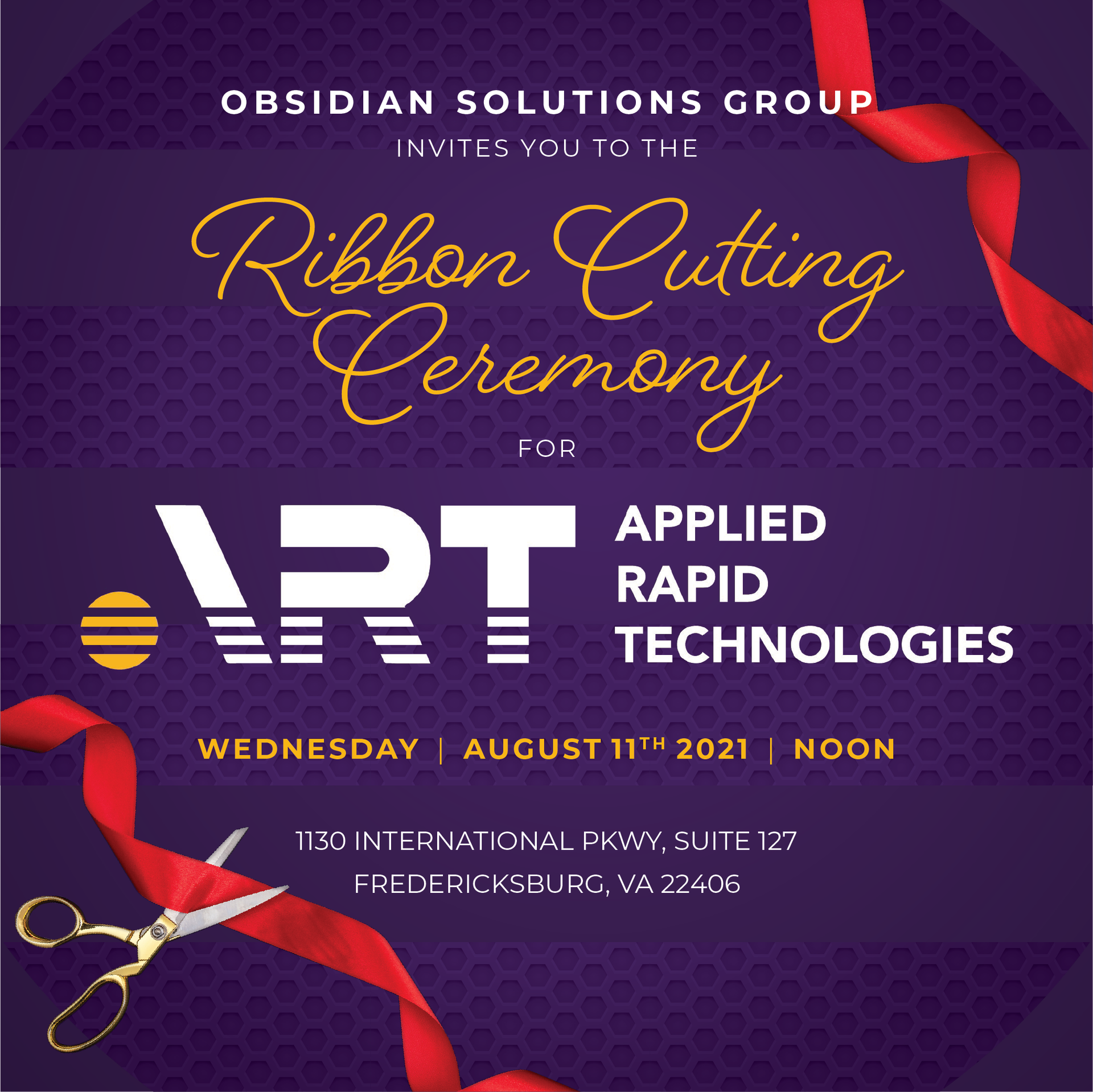 VIA COLORI STREET ART FESTIVAL COMING TO STAFFORD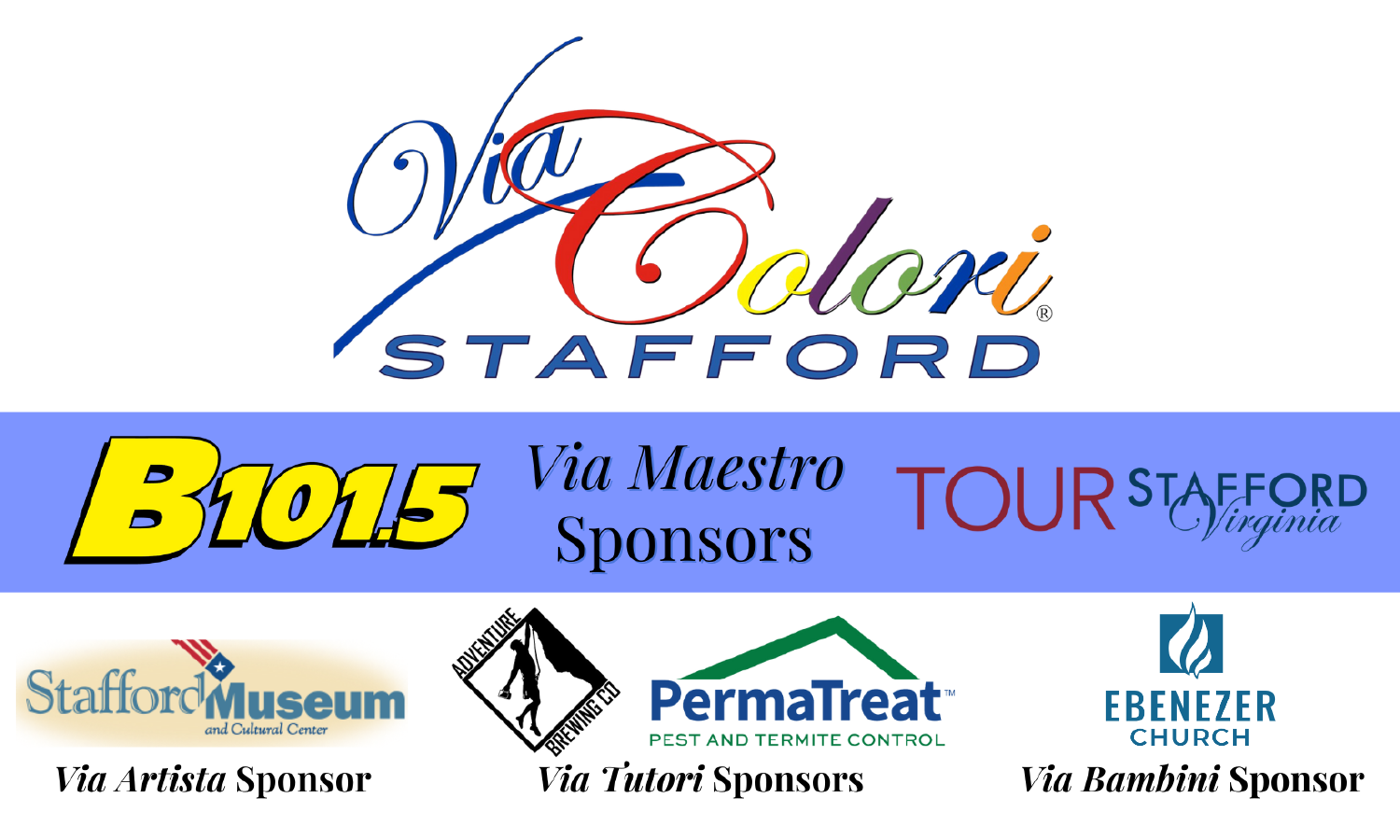 Bring the entire family to this two-day event to watch the artists in progress, enjoy music on the Via Musica stage, and visit partner booths and food trucks. Kids will love Via Bambini, where they'll get to create their own works of art! Stafford Tourism is a proud sponsor of the event.
Saturday, September 25th and Sunday, September 26th in the VDOT Parking Lot on Courthouse Road.
Stafford County is a pro-business community with an ambitious ecosystem for entrepreneurs, rising cyber and tech investments, and a place with a number of hidden gems to visit. We strive to engage our business leaders, seek out opportunities for new investments, and foster talent development - and share our tremendous community, natural, and cultural resources.